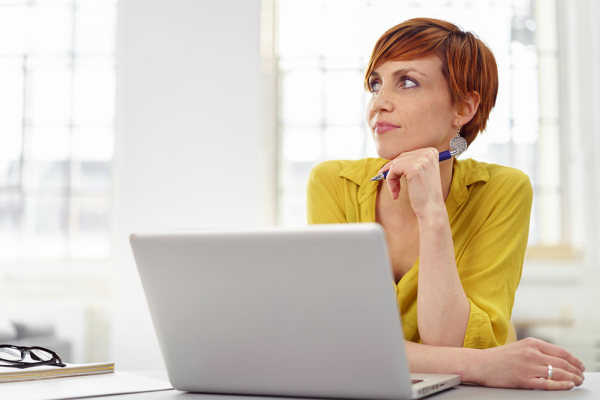 You're not alone.
But you ARE up against a "silent" enemy…an enemy that is preventing you from finding solutions that position you or your company for long term success.
That enemy is…. technology…technology that has transformed the recruitment industry into an impersonal environment of "clicks", emails and on-line postings that completely negate the most important element in any successful relationship
Human interaction…
I have worked as a Recruiter for over 30 years. In that time I have started with 7 recruiting firms. Richard and Patty have presented the best and most thorough orientation I have ever had. It is always great to review and to learn new ideas just like in many professions ie Teachers Nurses Doctors Lawyers . This orientation has given me a boost of excitement. Can't wait to start my calls on Monday.

Jana is professional and trustworthy with her clients. She possesses a sound understanding of her role in facilitating professional relationships between prospective employers and recruits. I found Jana to be accessible, personable, intuitive and highly recommend her services.

In working with Jana over the past year along with recruiters from other agencies, Jana stands out with her professionalism and ability to source and present candidates that have both the skill set match and demeanor to be a strong cultural fit on our team. Jana pays attention to the details, asks the important questions to help assess the right fit, and delivers quality candidates. I'm convinced she gives as much attention to the candidates to help prepare them for the interviews as she does to the businesses she's serving. Diligent, thorough, timely, responsive, when you work with Jana she makes you feel like you're her main focus and she's there when you need her. You've got nothing to lose and everything to gain by connecting with Jana and giving her an opportunity to show you what she can do. Strongly endorsed, and I know we'll work together again.

Hey – great way to end of the year … Good working with you throughout 2015. You have helped us fill critical vacant positions at our site with quality people. Looking forward to working with you in 2016. Tough part about your job is you have just about worked yourself out of a professional business relationship with me as we are in the best shape for qualified tradesmen than we have been in for years. We act fast and manage vacancies and hiring in a very aggressive manner, we haven't left any really good candidates on the side lines for any extended period of time. We need both of us to achieve this kind of success. Thanks

Why do I work at TSE? One word: Freedom. I'm free to make my own schedule, and my office is anywhere I want it to be. I can go into Head Office for a real bullpen experience, or I can answer emails from the top of Whistler, or while sitting on the beach! I'm also free to choose what kind of Career Broker I want to be - I can spend my time on business development, working with clients, or I can do the opposite, and spend my time recruiting and working with candidates. Need another reason? We also have a management team that is committed to providing the best technology and training available, and every resource we could possibly need to succeed.

Working with TSE has changed my life and the way I view my own career.  I have such a good balance between family and work while still being able to pursue ambitious goals. We all work as a team and support each other as a team.  Every one of us is always willing to help and provide guidance when needed.  The best part is being able to go as far as I decide to go, and knowing that I am building a career and not just doing a job.  I have found a place where everybody is as passionate as I am, making it the best environment for me to thrive.